What is Branding?
Branding [branding] noun
The promotion of a particular product or a company by the means of advertising and distinctive design.
By the textbook definition and in its simplest form, branding is the art of promoting and marketing a company and its line of products and services through the process of creating a name, symbol (logo), and other design elements that can be easily recognized by the audience and end consumers. Branding helps people to identify your products and services and distinguish them from others.
Branding is an important process for any company as it not only helps them to leave an impression on the minds of the end consumers but also helps in creating a level of expectation. It is because of the process of branding that your customers know what to expect from your brand. Branding helps your business to break through the millions of offerings out there and make yourself stand apart while grabbing your customer's attention.
How to build a brand?
The word branding comes from the ancient Norse word, 'Brandr' which meant 'to burn' but in the modern world, branding means something else. Today, branding means the process you undertake to grow your company and create a long-lasting impression in front of your audience.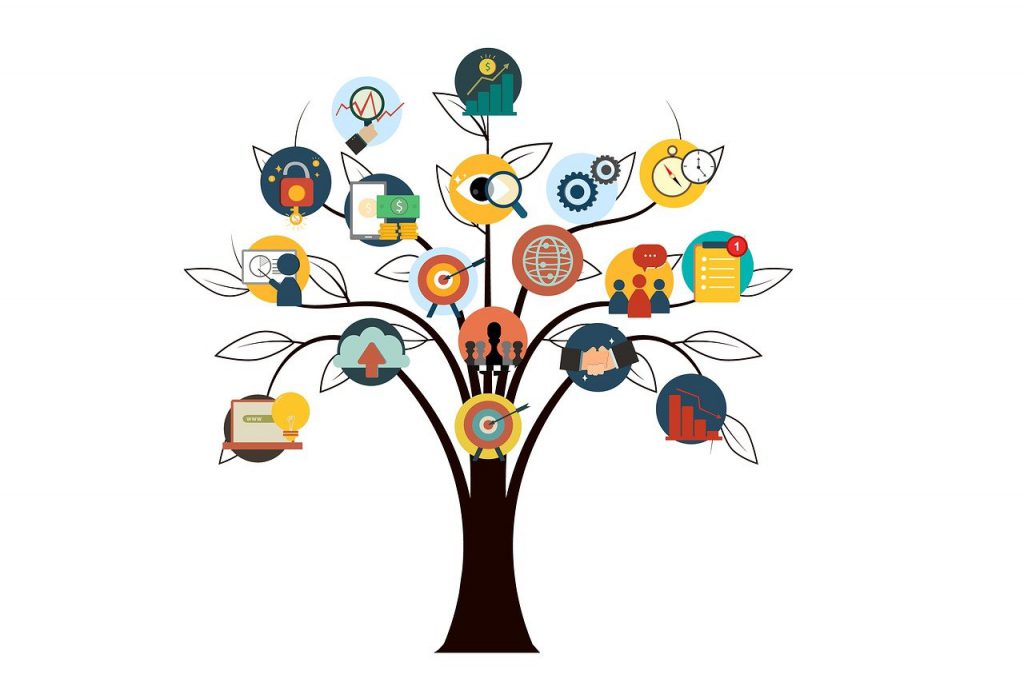 However, there is more to this process than what its textbook definition implies. Branding is much more than designing a logo and tagline for the sake of designing it. Branding is the process that helps you, as a business to establish a meaningful and emotional relationship with your customers.
There are many ways in which a company can go around and build their brand but the process starts with having logo that people can recognise easily, from anywhere and at any time. Other ways to grow and build your brand include your advertising and communication materials, merchandising, promotional partnerships and more.
Why is Branding important?
Branding is important because it portrays who you are as a business, what do you stand for and how do you wish to be perceived by your customers. Branding is important as it defines who your audience sees you as a brand. It is the most important process that will determine the success of your business.
Helps you stand out
Although the overall process of branding is similar for every business, how you, as a business approach it helps you to set yourself apart from your competition. The philosophy of branding is different for every business, everyone has their own unique approach to this process.
Your approach, as a business towards branding will determine your impact and image in the minds of your audience. Branding can and will change how your audience sees you as a business. And that is how branding helps you stand out and breakthrough in the vast sea of competition.
Become recognizable
The branding process is all about creating a name for your business in the minds of your customers. This is branding is an important process as it helps you to project your business in the minds of your audience.
A highly successful brand is an easily recognisable one. All your branding elements, right from your logo to website help you to create a distinct image about your business that people can relate to and recognise easily. Because of this recognition and familiarity, people know what to expect when they see product and services from your business.
Turns your audience into loyal customers and fans
Do you know what is one thing that is common across all the big brands of the world?
They have a loyal fan following and a loyal customer base.
Branding helps you achieve this loyalty. Your branding process helps you to create an emotional connection with your audience that goes a long way in establishing the feeling of mutual trust. This mutual trust then helps you to turn your audience into your fans and ultimately, loyal customers.
Create a consistent Brand Experience
Your fans turn into loyal customers when you provide them with a consistent experience every time when they interact with your offerings. A consistent brand experience is what paves the way for a successful brand. To provide an uniform and consistent brand experience to your customers, you as a brand, need to make sure that your audience and customers have a similar experience across all brand touch points- be it websites, walk-in stores or even on social media.
Creates a trusting environment
When you carry on with your branding activities, you create an environment of trust within your audience. Your branding activities help your brand to position itself as an industry expert. And generally, people like to buy products from businesses that portray themselves as professionals and experts. Branding helps you to achieve all this and create a feeling of trust amongst your audience.
Branding also goes a long way in dictating your advertising and marketing strategies. Advertising and marketing– both are components of branding and they both help your business to achieve your desired brand portrayal.
Branding is a very big and continuous process that requires constant care and attention. If you ever feel lost or overwhelmed during the process, get in touch with a branding expert who can help you grow your business into a recognizable brand.